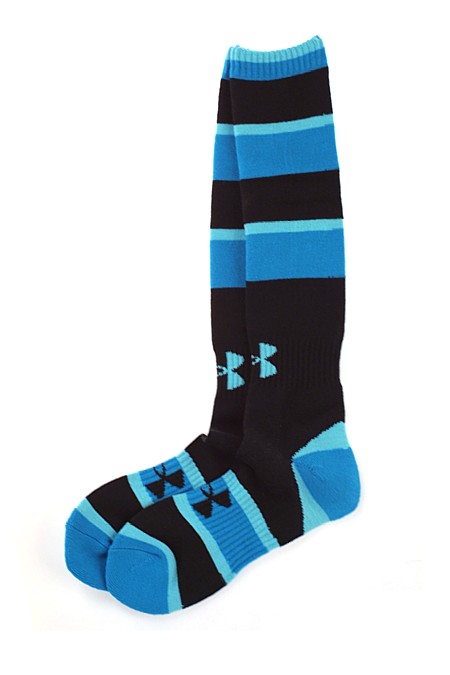 Under Armour ColdGear Momentum Ski Sock Women's (Tourmaline / Peak)



This is an archived out-of-stock product that is no longer available for sale on our website.
See all current items from Under Armour
Under Armour's ColdGear Momentum Ski Sock for Women
Advanced 180 degree cushioning
Acrylic cushioning and warmth
Shin high rise
Under Armour's new ColdGear Momentum sock ustilizes an advanced 180 degree cushioning system that protects skiers from rigid boots and absorbs impact and pressure in the shin and foot area caused by downhill movement. With these socks comfort is a sure thing!
Arch Support
A knitted compression zone that aids in the increase of blood circulation and helps conform to the shape of the foot.
Moisture Transport
Wicks moisture away from the body, keeping the athlete dry.
Strategic Cushioning
Cushioning in selective areas of the sock to provide maximum shock absorption and protection.
Strategic Ventilation
Strategic venting built into the garment at key points where the body dumps heat.

More items by Under Armour
Item: #37515044
MPN: UA3518.TOUR
* FREE standard shipping applies on all orders over $49.99 shipped within the contiguous U.S. Prepaid return label is included on all orders over $149.99 shipped within the contiguous U.S. Details.
Shop with confidence at NorwaySports.com: we have been serving outdoor enthusiasts since 1999 and are committed to providing an exceptional customer service. We are customer certified, trusted, or highly rated small and independently-owned online store.